Color Art Celebrates Its 75th Anniversary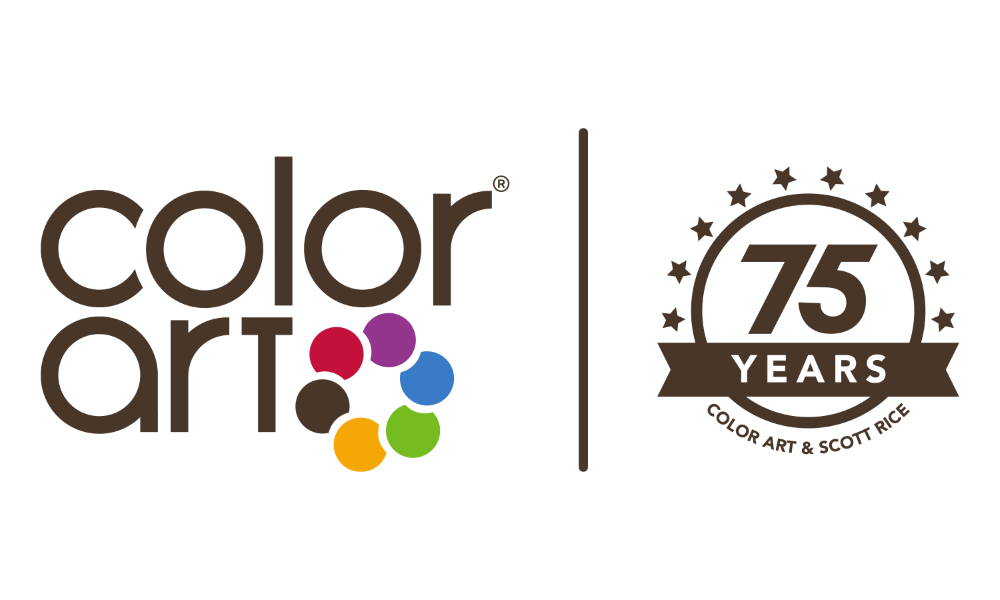 PRESS RELEASE
Color Art Celebrates Its 75th Anniversary
St. Louis, MO
June 9, 2022
For Immediate Release
In 1946, the United States marked the end of World War II and St. Louis celebrated another World Series championship. In that same year, Color Art began as a small company in the Kirkwood garage of Robert Reim, offering printing and specialty office equipment. From those humble origins, Color Art has grown into one of the largest privately held companies in St. Louis and one of the top 15 Steelcase dealers in the country.
Color Art now celebrates 75 years of providing interior solutions to clients throughout the Midwest. The Color Art Collective is a collaborative enterprise offering multiple services for clients: construction, facility services, furniture and technology.
Color Art team members, customers, and partners gathered on the afternoon of Thursday, June 2nd to commemorate the company's anniversary with personnel from St. Louis and Kansas City. Joe Steiner, Chairman of the Board, reflected:
"It is a thrill to celebrate this significant milestone in our company's history. Color Art is proud of our long-standing partnerships with clients throughout the St. Louis region and across the Midwest. I am grateful for the exemplary service provided by our dedicated team members. We look forward to continuing to serve our clients and community for many more years to come."
For 75 years, Color Art has been committed to putting "Knowledge at Work" to support organizations in creating the best places for people to do their best work. Our company's vision is to be the clear knowledge leader for connecting people and space, an irreplaceable partner to each of our customers, and a place where highly talented and engaged people can thrive.
SIGNIFICANT COMPANY MILESTONES
1946         Founding of Color Art as a Printing & Specialty Office Equipment company
1965         Split Printing and Office Interiors into 2 distinct Divisions
1973         Became an official Steelcase dealership; acquired Scott Rice franchise in St. Louis
1979         Launched Commercial Installation & Construction (Now Color Art Construction)
1986        Started Kansas City Office Interiors Division
1988        Started Recycled Office Interiors Company
1993        Acquired largest St. Louis Competitor Holscher Wernig
1994         Began Facility Management Services Group and topped $100 million in company sales
1995        Spun off Color Art Interiors as a separate Company
1998         Sold the Color Art Printing division
2002         Introduced the Color Art Technology group
2003        Acquired Scott Rice of Kansas City and merged companies
2004        Acquired Image Flooring in Kansas City
2006        Started Performance Flooring in Kansas City
2018         Rebranded all St. Louis divisions under Color Art name: Construction, Facility Services, Furniture, Technology
2019        Acquired Springfield Office Interiors in Springfield, MO
2021        Acquired Brown Manchurek in St Joseph, MO
2022        Formed a Minority Owned Partnership in Springfield, MO with the Palmer Group
For more info about Color Art, visit https://www.color-art.com/
CONTACT INFO
Name: Michele Lord
Organization: Color Art
Address: 1325 N. Warson Road, St. Louis, MO 63132
Phone: 314.432.3000